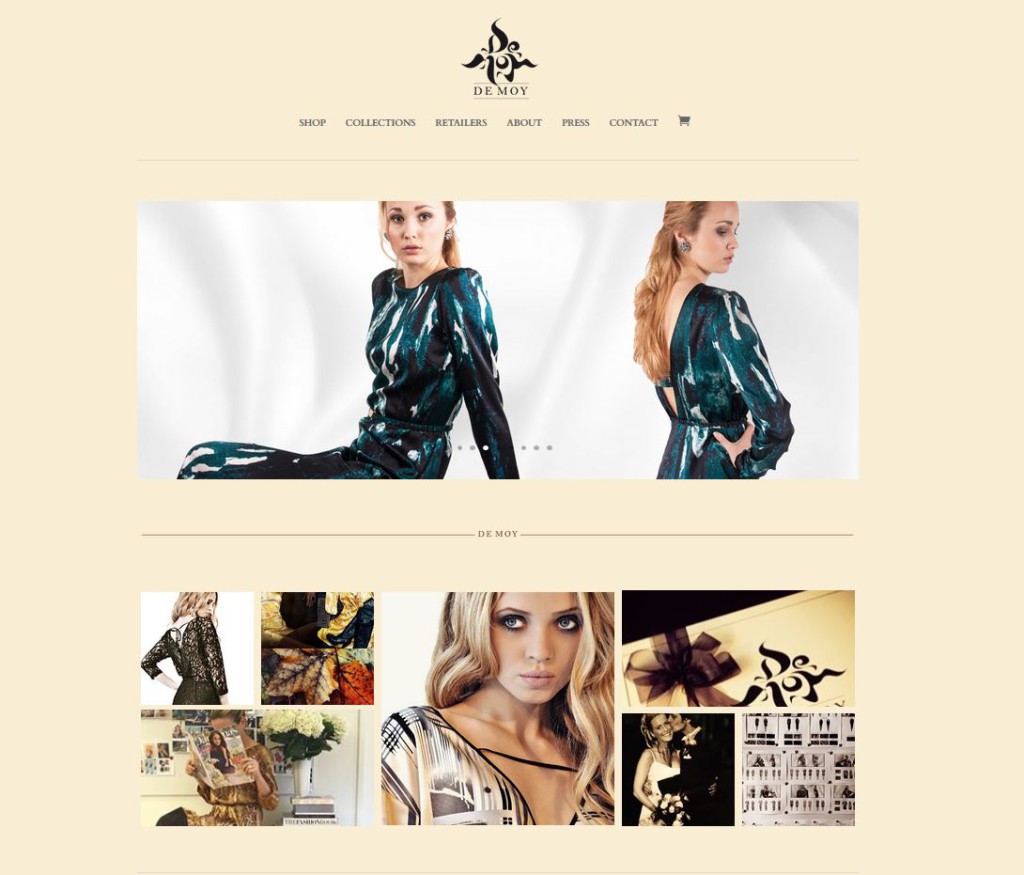 Artgraphic har skapat en ny sida till De Moy i WordPress och ehandelspluginet WooCommerce. Artgraphic jobbar även med löpande uppdateringar för De Moy.
"De Moy is the new Swedish fashion brand founded and designed by Pernilla Eriksson.
De Moy means 'By Me' and derives from 13th century French. De Moy's vision is to create ready-to-wear for modern and fast paced women, ensuring sensuality as well as elegance in effortless designs.
All De Moy dresses are made of a high quality charmeuse silk stretch for a luxurious lustre and smooth flow, giving the garments a feminine sensuality and relaxed Comfort. Combined with Eye-catching prints in Beautiful unique colour combinations, made exclusive for and by De Moy, makes the dresses truly original and a breath of fresh air."
Text: De Moy 2015.